Los Angeles Photowalk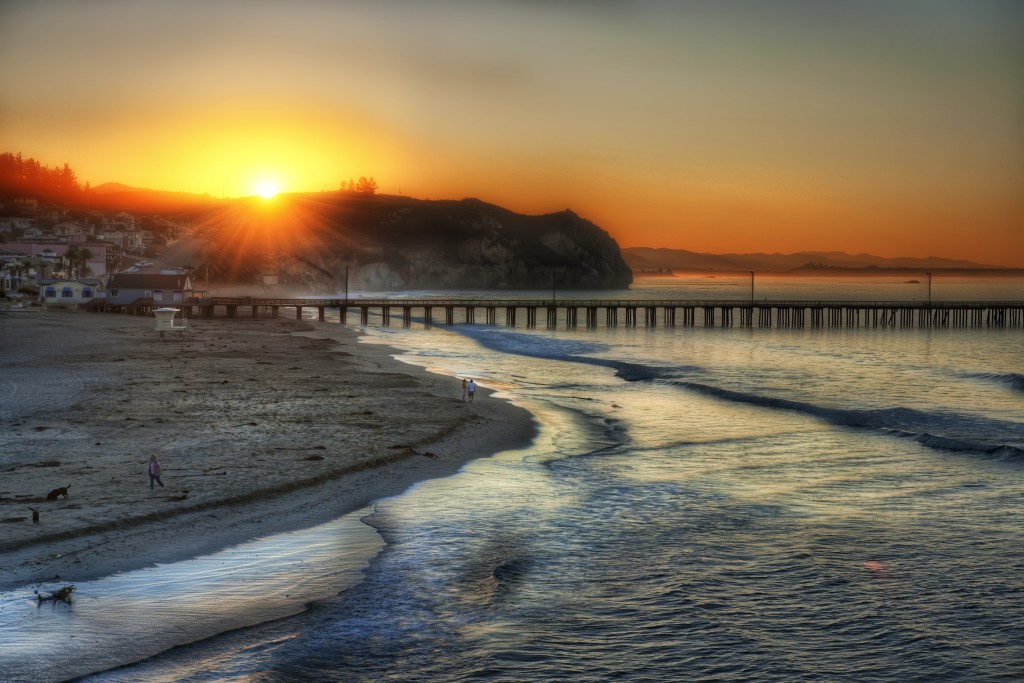 You are all welcome to meet me at 4 PM on at the San Clemente pier! We will have a nice photowalk through sunset, which is around 5:20 PM. All skill levels, from beginner to master are welcome. A photowalk is just a laid-back event where we stroll around, take photos, and discuss the art of life and whatnot… I was considering giving a talk that night as well, but we don't have a nearby venue in mind. Maybe one of you has an idea for this…
A big thanks to Bay Photo, who is sponsoring the event. I'm going to be looking deeply into their metal prints very soon and give you a full report.
If you want to come, please leave a comment at www.stuckincustoms.com/2010/01/23/los-angeles-visit-photo…
Hans Zimmer, we Must Meet!
Has anyone read Atlas Shrugged and remember the great composer therein named Richard Halley? One of the heroes of the book mysteriously follows him around the world… I envision this dream-state with Hans Zimmer. In fact, I have a most wonderful project in mind that would be unique and right up his alley.
I saw this Hans Zimmer Video Interview about his new Sherlock Holmes soundtrack. It was very interesting to hear him talk about this stuff… I have all of his music starred and in special playlists, depending on my mood… In fact, I made a Hanz Zimmer iTunes iMix there on the right for you of some of my favorites. On occasion, I meet a fellow photographer that also loves Hans, and we have an instant connection that is difficult to describe.
Look at Zimmer's recording studio (Thanks @Tatorandtots for the link). Amazing. Of course, I could take a much better photo of it… but that is neither here nor there. My photography studio (only on paper for my upcoming home in New Zealand) will make a wonderful attempt to be a tiny bit cooler, only insofar as I want a window that looks at a beautiful landscape (which can be closed for absolute darkness whilst the post-processing is in full swing).
See my other mixes on Trey's Music List – Coming up soon – Ambient New Age, World Music, and other unexpected things…
Speaking at Google HQ, Stanford, and errrrr – something in the "Cupertino area"
The topic is "The Unexpected Art and Science of HDR Photography".
Although I can't discuss the latter, I can describe the talks I have at the Google HQ and Stanford. If you know someone at either institution, perhaps they can get you in. These are all closed, private events, but if you have some good Silicon Valley contacts, maybe you can make it happen. The presentation will be quite different than one might expect… I think it might prompt everyone to see the world from a slightly different perspective – I think we are finally getting to a spot where art and science can come back together in a natural way.
The talk at Google will be recorded in High Def and put on YouTube for the you all to see after everything gets edited together.
Daily Photo – California in the Morning
I woke up early one morning in the hotel to drive down to the seaside in San Luis Obispo to catch the sunrise. It's really beautiful and peaceful there. I'm not really a morning person — this much should be known… more of a night-owl. But, maybe if I lived in California I might actually wake up early to catch the light of these sunrises.
I know I get many requests to be my assistant — but you don't understand how bad it would be… I'd make you do things like wake up even before me, get me coffee, warm up the car, and all other sorts of things that you'd probably resent after a while… People seem to get over-enthusiastic about being my assistant, so I try to tell them bad things like this to dissuade them!
And below is a shot from a hotel I stayed in last time I was in LA… they have this cool outside firepit. I need more firepits in my life….
from the blog www.stuckincustoms.com
Bonus:
Free scratched rainbow sunflare vintage TTV texture for layers